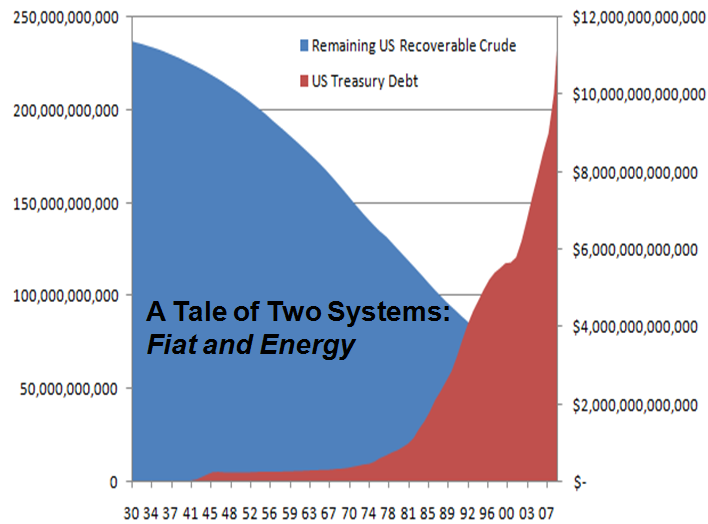 Submitted by SD Contributor SRSrocco:
The reason why I am so happy to own physical Gold & Silver, even though I know we will have paper volatility is due to the following chart below: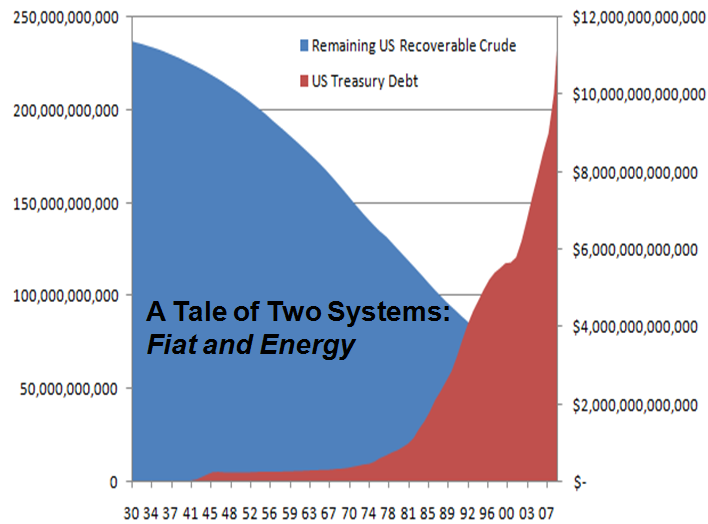 This chart proves that the US TREASURY MARKET will be taken out to the WOODSHED and cut to pieces.  As you can see from this chart, total US TREASURY DEBT was not quite $12 trillion.  Today its topping $15.9 trillion.
You cannot have exponential increases in DEBT and a declining domestic energy base if you market is based on a Fractional Reserve Fiat Ponzi System.  We must remember in a FIAT MONETARY SYSTEM BASED ON COMPOUND INTEREST & FRACTIONAL RESERVE, you are required to grow the energy supply to be able to grow the GDP.  By growing the GDP you can repay past debts and interest.  It takes growth in ones energy supply to grow the GDP and the economy.
BURNING OIL = MONEY
This provides further proof along with JIM WILLIE's newest article on the US Treasury market that this is a very unsustainable financial bubble.
Best to be in PHYSICAL METALS when the house of cards comes tumbling down.
-SRSrocco