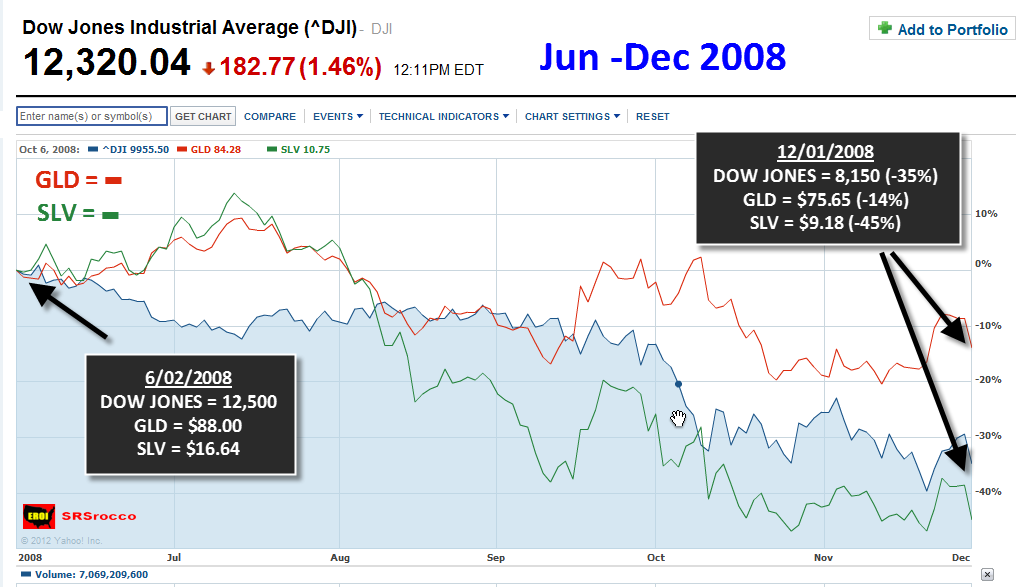 Submitted by SD Contributor SRSrocco:
If we look at this 2008 chart of the DOW JONES, GLD & SLV we see that in the big decline, the Dow lost 35% in 6 months, the GLD dropped 14% and the SLV got clobbered in a waterfall of -45%.
If we compare this to 2012, we see a much different picture:
The Dow Jones has actually gained nearly 10% since late Nov 2011, while the GLD has fallen 8% and the SLV 11.5%.  This is nothing like 2008 in regards to the fact the DOW has been manipulated higher by PPT while they have allowed commodities and the precious metals to decline.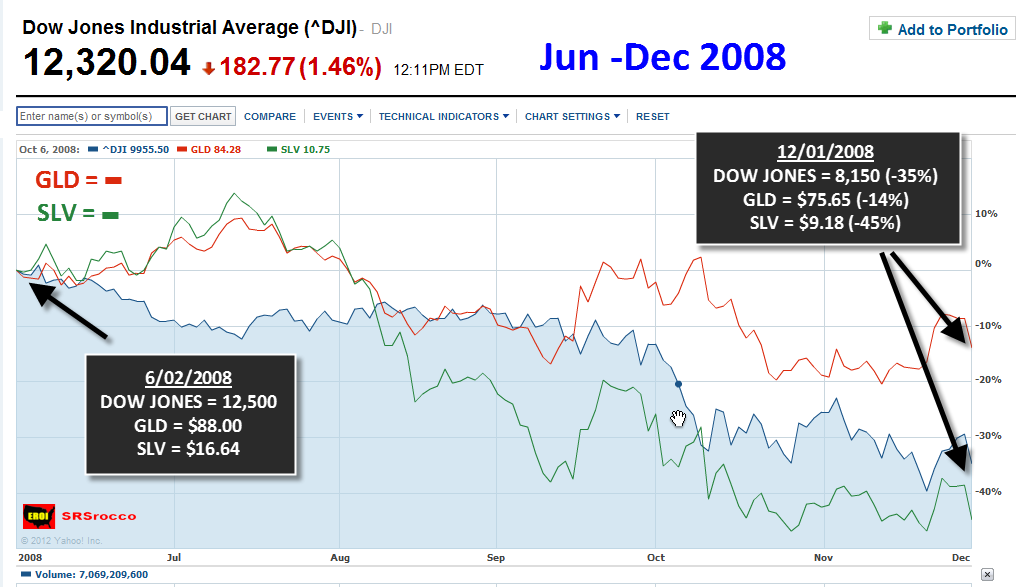 If this was like 2008, we would be seeing a much lower Dow Jones already.  Furthermore, if this was going to be like 2008, then that would mean the SLV would have to fall an additional 30% from here.  That would mean the SLV would fall another $8.oo to hit a low of $18.73.  Does anyone really believe it will fall this low?
If the Dow Jones does fall considerably, I would imagine the GLD & SLV will decouple as they have had serious losses already.
-SRSroco